Effective, Targeted Interactions
Identify specific groups of members on the gym floor in real-time and engage in quality conversations to build relationships and drive additional spend.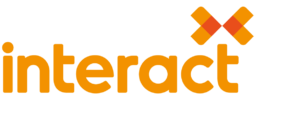 Know which member to speak to and when
Did you know that 87% of members want to hear from staff when they visit?
Your members have big goals and sometimes they just don't know where to start, others are making good progress and are ready to buy more classes and activities. With the exclusive 'drop-out algorithm' Interact identifies which members are in danger of cancelling.
With Interact your staff can target members on the gym floor with relevant face to face conversations. Club Managers can view metrics and measure staff performance, to identify the rock stars and give guidance to others. Use Interact to uncover training opportunities, identify staff burn out as well as rewarding team members who are making a real difference.
Targeted Member Interactions
You might not know everyone in your gym, but interact does!