Resources at your fingertips
Find answers and general information quickly.
Frequently Asked Questions
Is the Gladstone Customer Portal publicly accessible?
The Gladstone Customer Portal is a private and dedicated resource for active Gladstone LMS customers. Use the customer portal to log tickets with our support team as well as review self-service articles, join discussions with like minded peers and suggest product development ideas which can be voted by the Gladstone community.
Can I procure Gladstone through the government framework? (GCloud)
Yes, Gladstone is part of the GCloud 13 purchasing framework directly.

We also work with our partner Bramble hub within the GCloud framework.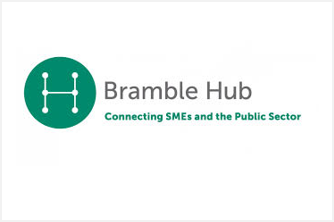 What is the Gladstone Cloud?
What is the latest version of Gladstone software?
GladstoneGo is the next generation of the Gladstone platform, released for consumer Book and Join. Coming soon GladstoneGo for Operator. GoLearn replaces Learn2 for courses together with Gladstone reports powered by Sisense.*
The last major release of the signature Gladstone platform was 2019, known as Threadneedle. The signature platform remains core to the Gladstone LMS, enhancements are focused on compatibility with the new Gladstone Go consumer tools.
The previous version was the 2018 GDPR release; be aware that there are no further enhancements or bug fixes versions prior to the GDPR release.

* To run GladstoneGo platform solutions customers must be in a cloud environment.
How do I raise Product Development Requests?
Login into the Customer Portal and visit the 'Futures' discussion board, outline your idea for future development.
Using a open PDR discussion board allows all operators to up-vote on feature requests, in order that we can prioritise which enhancements will have the greatest impact across our customer base to focus our R&D effort where its needed most.
Gladstone operates a Significant Interest Group (SIG) where product and industry insights are collaboratively discussed to influence future roadmap outcomes.
Gladstone utilises DocuSign to digitally sign contracts to make it easier for everyone to track and manage digital signature securely. Read about DocuSign (official website).


Who are Gladstone's industry alliance partners?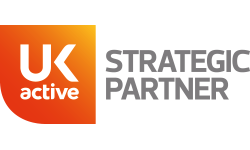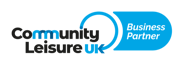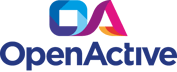 Gladstone supports the industry open data initiative, a new Gladstone API is in development to support operators using the GladstoneGo platform - new requests to utilise the existing API against Gladstone Signature releases will be determined on a case by case basis.
Back to top
System Integration Partners
Update: Verifone PCI 3 Guidance and Discontinuance Notification
Verifone have extended the life of the VX range of devices through to 2026. Although these units can longer be purchased, support will be continued for those out in the field.
Verifone Vx820 & Vx680 – P2PE extension.
PCI-DSS, PCI-POI, PCI-PTS, PCI-P2PE
Verifone have extended the service and support of these devices through to April 2026 with a renewed accreditation of the P2PE certification. This update supersedes the statement previously released stating an April 2023 end date. Verifone will now continue support for swap outs*, the P2PE accreditation, plus any critical security updates through to April 2026.
All Gladstone supplied PEDs use Verifone PAYware Ocius.
PCI PTS level 4 or above is still the recommended version. However, the PCI counsel has not issued a mandate/notice for removal of level 3 devices from service. As such, you can continue using these PEDs until such notice is given. We would suggest checking with your acquirer to investigate any potential restrictions they may have chosen to adopt with these level 3 devices.
Verifone are currently impacted by the global shortage of chip sets caused by the pandemic, which has had an impact on global supply availability of the level 5 PED solution. Gladstone are working with Verifone to forecast and secure stock, and as such we are also working on a new range of Level 6 + PEDS to deploy & integrate.
Please contact your account manager to discuss future PED requirements.
*Please note that this is dependent on availability of spare parts.
Review P2PE Bulletin-03 V1.00 (July 11, 2022)
Who are the data validation partners for the Gladstone LMS?
The Gladstone system works with GBG Group for data validation.

What payment service partners does Gladstone work with?
Gladstone works with the following payment service partners:-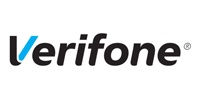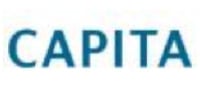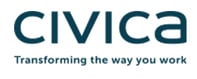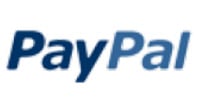 Marketing and Communications partners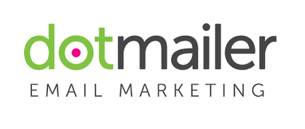 Gladstone is currently working with dotmailer to update the API capabilities with enhanced functionality, in meantime the API is unsupported for new customers.
What payment methods support Direct Debit and Card Payments in the Gladstone system?
GladstonePay is the official method to collect both Direct Debits and Card Payments (sometime referred to as RCP).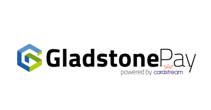 The Gladstone system also works with paygate for a number of payment services.



What other partners does Gladstone work with?
As well as the partners that directly integrate with our core system for access controls and payments there is a whole marketplace of partners that offer a wide variety of other services and solutions for the Gladstone platform.
Find out about partner offers currently available now.
Join as a Gladstone Marketplace partner.
Is there a Technogym Adaptor available for Gladstone?
Yes, the Technogym Adaptor for the Cloud has replaced the multi-database Technogym Adaptor (no longer available). The Cloud Adaptor is suitable for single database and Cloud customers. The Technogym Cloud Adaptor ensures that any members that buy a gym membership are immediately pushed into MyWellness and will receive an email to give them access to the MyWellness platform. This forms part of a seamless onboarding process for new customers. As soon as the customer has access to MyWellness they can login and see their activity and access additional benefits.
Back to top