Analytics and Reporting
Intelligent analytics to analyse your leisure data in new ways
A new world of analytics for leisure
Stacks of data but unsure what to do with it? We've created Gladstone Analytics powered by renowned business intelligence company, Sisense, to give operators the power to harness their untapped leisure data. Gladstone Reports reimagines data reporting in leisure to create intelligent and insightful reports by way of powerful visuals.
Visuals front & centre
Some standard reporting interfaces can be a bit tricky to interpret. That's why Gladstone Reports is built with visuals front and centre, so you can see exactly what's happening in your centre at a glance.
Read the Blog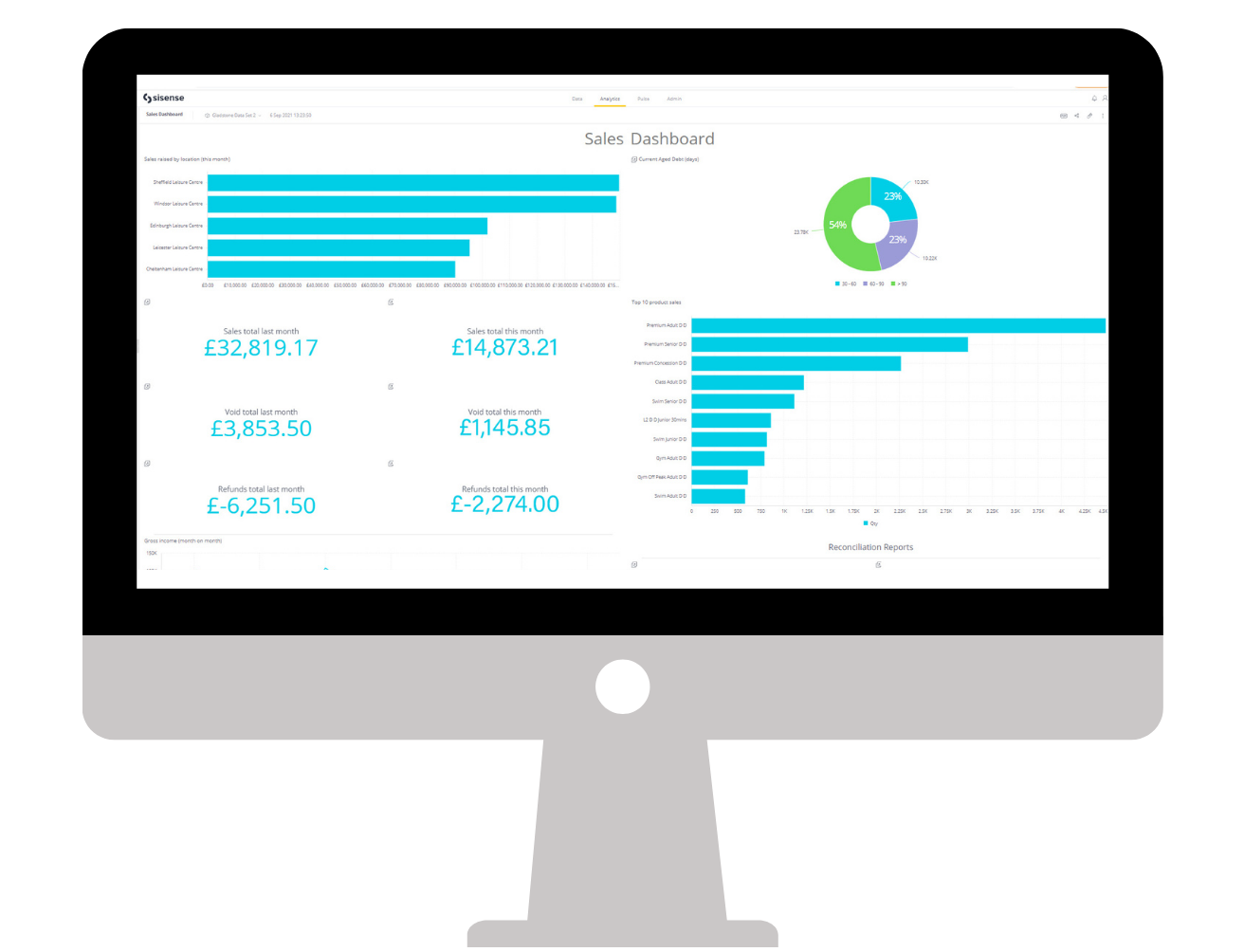 Intelligent reporting
Data analytics shouldn't be static. With built-in AI, Gladstone Reports will begin to predict outcomes over time, giving you the power to make informed decisions. Let your data inform the best time to launch a new class or give you a fresh approach to sports hall utilisation. Watch this video to see walkthrough.

Dashboards for everyone
You'll be used to running standard operational reports for your centre(s), but Gladstone Analytics allows you to go one step further. Wouldn't you like to glean more from your data? What about drilling down into the demographics of your customers and reviewing this in relation to your inclusivity goals?
Find out what dashboards are included.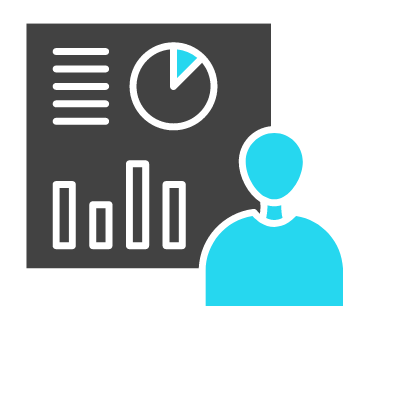 Always at your fingertips
How often have you been asked and question and you just don't have the data to hand? Well that's a thing of past with Gladstone Analytics, download the Sisense app and you will always have access to your dashboards, be smart on the move!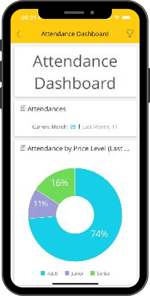 Evolution of Reporting
In this short video hear from Gladstone's Principle Architect, Andrew Marshall and why we chose to revolutionise reporting and analytics for leisure management.
Check out the Universal Data Connector, if you already have Power BI or a similar data interrogation solution.
Powered by Sisense
Gladstone reporting and analytics uses the Sisense platform to infuse analytics across every data point of the Gladstone leisure management system. All you need to do is ask the question, our Data Scientists can help you to drive better, faster decisions, for your leisure operation and your customers.