Go App
Unlock a seamless journey for your club members with our simple yet powerful Go app providing a consistent experience on both the online platform and our mobile app.

Simple, Direct and Focused
Meet the app for Go, giving your members a straightforward experience from 'booking to gym floor', it's built for on-the-go convenience anytime, anywhere!
With no nonsense regenerative QR codes for swift turnstile entry that also protects membership sharing. Speedy check-out with the GladstonePay wallet and support for Apple Pay and Android Pay.
Members enjoy a personalised experience with the Go app, saving their favourites for effortless repeat bookings. But that's not all – our app also helps them discover tailored activities, driving revenue and enhancing member retention.
This app requires and integrates with Gladstone LMS, it is not standalone.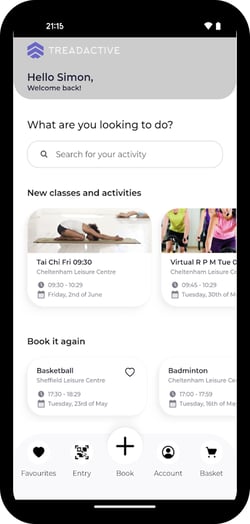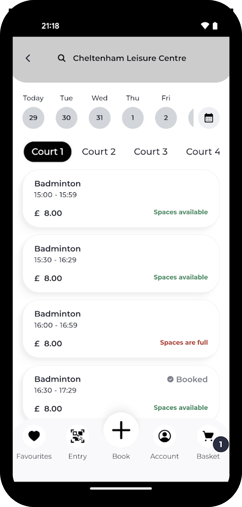 Seamless Booking Experience
The home screen provides quick access for regular visits and highlights exciting new activities. The powerful search functionality enables members to find specific sessions or explore a variety of activities across multiple sites.

With user-friendly date and time selection, your members can easily identify available slots that align with their schedule.
Streamlined Access Control
Allow your members to breeze through the turnstile with ease! Our secure QR code serves as a convenient digital membership card, ensuring membership integrity which prevents sharing.

The QR code doubles as a reliable means of member identification for reception teams, enhancing security measures. Even in offline environments, members can enjoy seamless access to the club.
Who forgets their phone, right?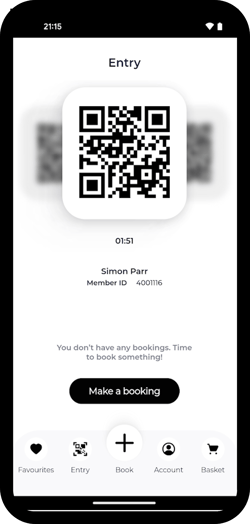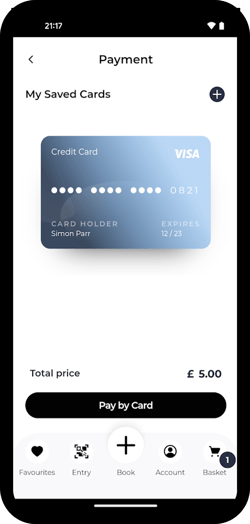 Effortless Payments
The basket selection feature enables members to make multiple bookings in a single transaction, providing a familiar retail-like experience. Members can enjoy fast and convenient payments without the need to carry a card or type extensively.

The GladstonePay wallet allows for the storage of multiple payment cards and enables transactions to be completed in just two clicks, with support for Apple Pay and Android Pay.

It doesn't get any easier than this!
Let's make it personal
Members can easily 'favourite' activities and centres, granting them instant access and facilitating quick bookings. Stay motivated and organised within your personalised 'activity' centre, where you can view a calendar, track your bookings, and review your attendance history.

Manage or cancel bookings effortlessly and receive alert notifications for seamless planning and flexible scheduling.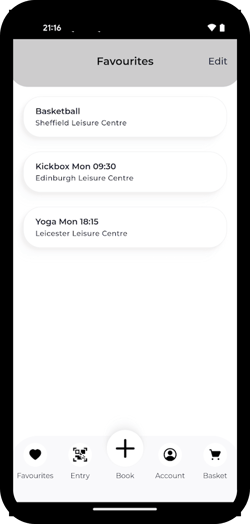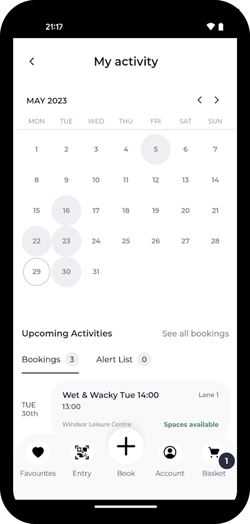 "Our research showed that 97% of members prioritise booking, with only 3% utilising other features. That's why we've focused on building a streamlined experience, delivering simplicity and efficiency for members' needs."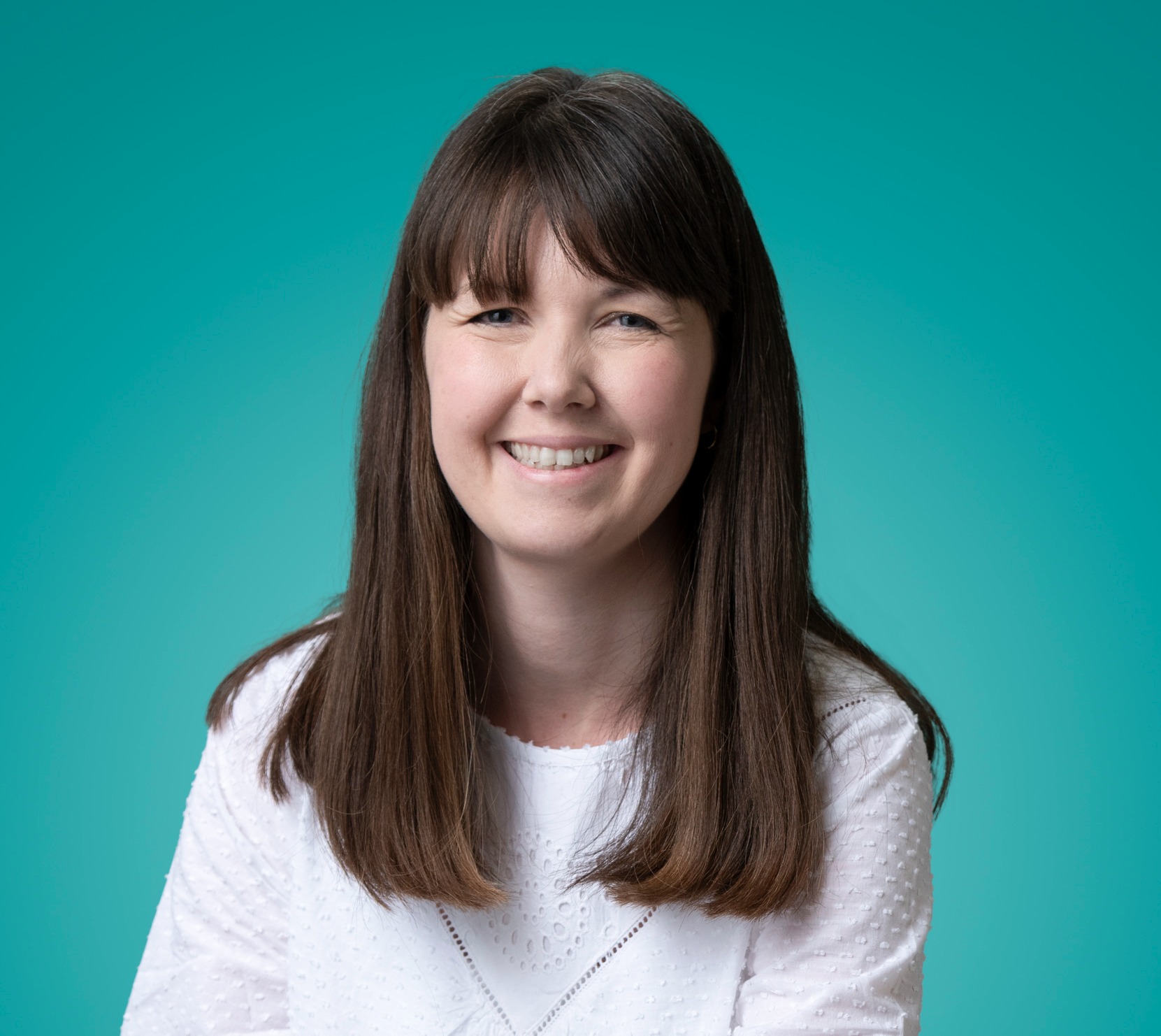 Lindsay Micklethwaite
Head of Product
"The app was designed with different types of users in mind, we made sure it is simple and straightforward, so it deserves a coveted spot on everyone's device."
Patrick McTague
Product Owner
On Brand
Choose your style
Let's be super clear: there is no "Go Mobile" app as such. Your members will search for your club name in the App Store, and you have full control over how it is branded.

We offer a range of branding solutions and marketing assistance to help you successfully launch your customised app and drive maximum member downloads.
Go is available as a single app in the App Store, supporting the Welsh language, and built from the ground up to align with W3C accessibility guidelines.
Download
Go app feature guide