Book with Go
GladstoneGo reduces basket abandonment by 40% - no need to log in or register to find a fitness class
Search-centric
Search by centre, day, class or activity and refine results down to a select list. No need to scroll through every class under the sun if you know what you're looking for. And you can search for multiple things at once for added convenience.
Browse first, details later
No need to sign in or register before taking a look at all available classes and activities. We've removed all barriers to booking, instead opting for a frictionless experience from start to finish.
Open to all
Members and non-members alike can use the booking feature. And prices are fully visible from the get-go for your PAYG users, which helps to reduce basket abandonment.
Our Vision
We know that your customers are all unique, each with their own personal fitness goals and aspirations. GladstoneGo is a cloud native SaaS solution where enhancements are released continuously. There is no need to wait for onsite installs or cope with downtime as new features come online instantly.
Timetable View
The unique timetable view for activities means you can easily see which courts and pitches are available and when. Look ahead to next week and plan your sessions!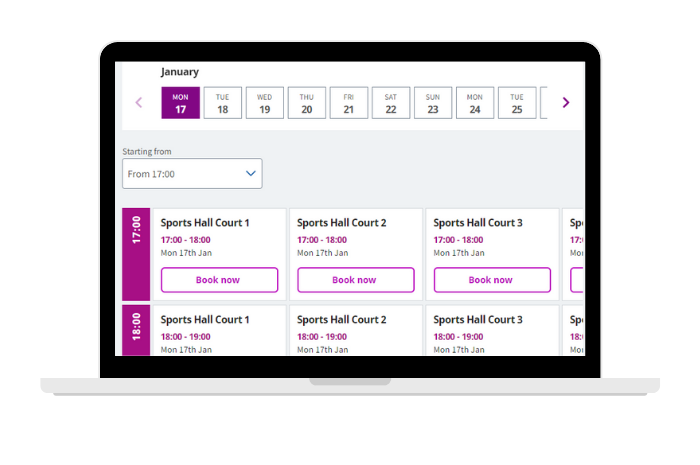 Shop til you drop
Let your customers book multiple classes and activities. Simply add to the basket and carry on shopping to your heart's content.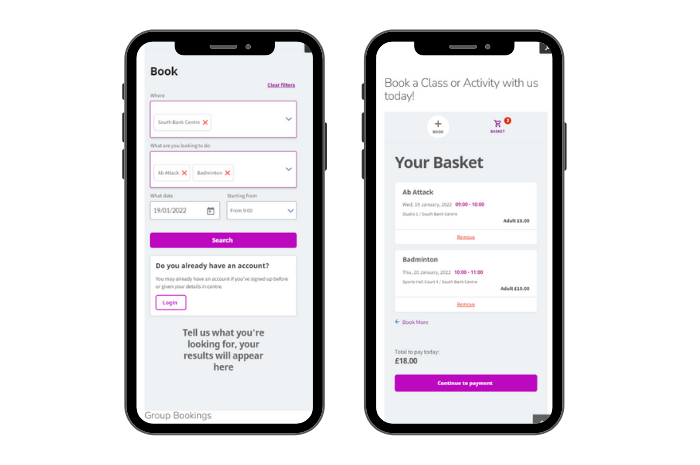 Class full? Alert me
Users can view how many spaces are available. If a class is full, they can join an alert list to be in with a chance of nabbing a space should anyone cancel their place.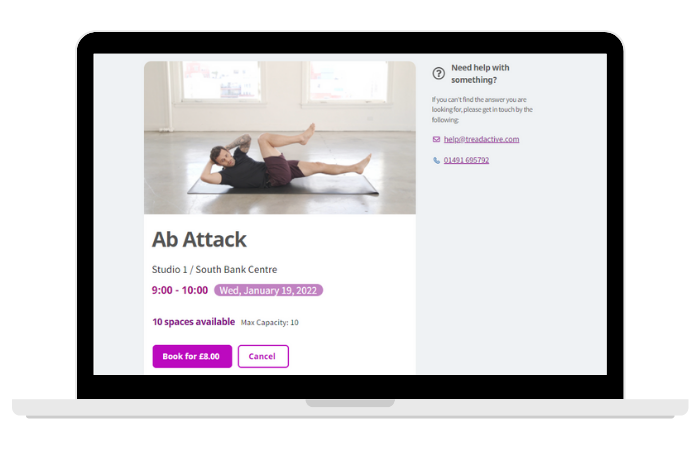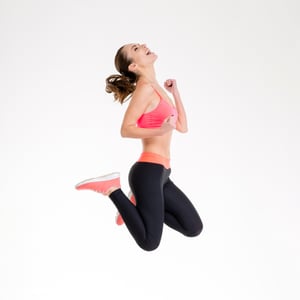 Let your users manage their account
A dedicated space for your users to manage their accounts, even if they aren't members. They can edit details, keep track of bookings and pay off any outstanding charges all without making a phone call or queuing up in reception. And we've added some gamification features so they can keep track of their visit frequency and challenge themselves to go more often.
Find out more in this blog post.
Interested in transforming your gym or leisure centre's online booking experience?
Already have a login to the live demo, start here